Advaad is focused on small businesses. The businesses are usually referred through the word of mouth! So the listed businesses on Advaad have creditability from the highest sources!
These businesses are local and the people around you have used these businesses.
Here are the steps to add a listing in "My Favorites"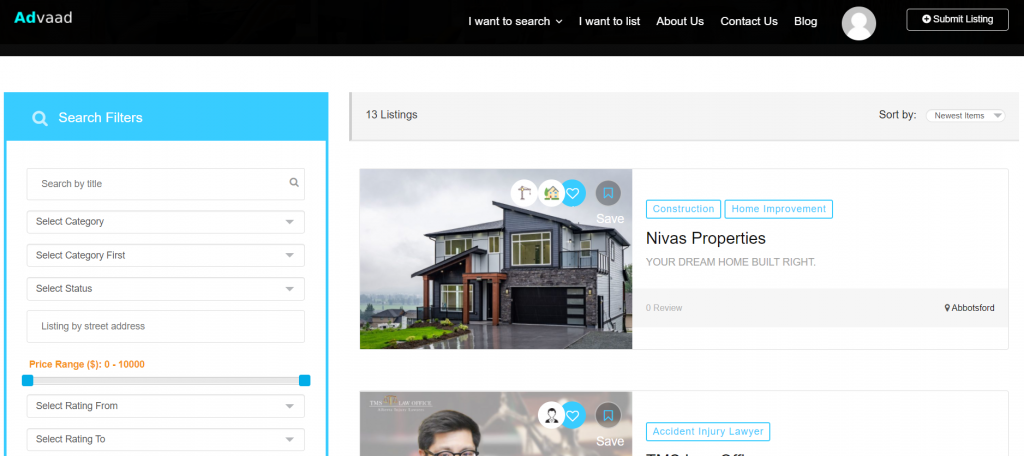 1. Open https://advaad.com/search-listing/ link to search with advanced filter option.
2. Simple guide to search the listing Advanced Search filter option
Search By Title: Search listing by the Name of the business.
Search By Category: Select your required category
Search By Subcategory: Search listing by subcategory.
Select Status: Search by the status of business currently open or closed
Listing by Street Address: Search listing by the street address
Price Range: Search the listing by Price range of the service
Select Rating From: Select minimum star rating of listings
Select Rating To: Select maximum star rating of listings
Select Location: Select listing city
Tags or Keywords: Search listing by keywords or Tags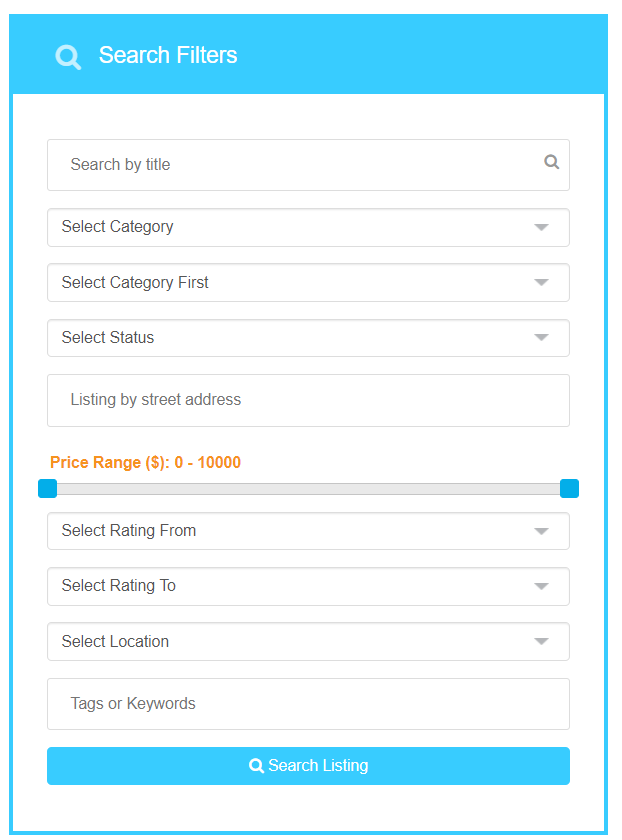 3. You can add listing in My Favorite by clicking on  save icon. You can find this icon on top right side of listing image.

4. You can remove the listing from My Favorite by clicking on the My Favorites icon, the same way as to add to the My Favorites process.

6. Find your all My Favorites listing on My Favorites Page I want to search -> My Favorites ( https://advaad.com/my-favorites/ )